Home

converts stories (text)

converts guide

Human Rights in Islam

Answers to christianity

Answers to judaism

Answers to atheism

Answers to Budhism

Answers to Baha'i

Answers to Shia

Answers to Sufism

stories(audio)

stories(video)

Send story

Register

About us

Contact us

Join to us
Audio stories: 0
Video stories: 1
All articles: 929
Site members: 5
Site visitors: 880731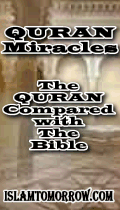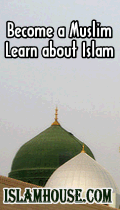 Mohtadeen Message
عَنْ سَهْلِ بن سعد، رضي اللَّه عنْه، أنَّ النبي صَلّى اللهُ عَلَيْهِ وسَلَّم قَالَ لِعَلي، رضي اللَّه عنْه: « فو اللَّهِ لأنْ يهْدِيَ اللَّه بِكَ رجُلاً واحِداً خَيْرٌ لكَ من حُمْرِ النَّعم » متفقٌ عليهِ.
Sahl-Ibn-Sa'd relates from our Prophet (PBUH) that He (PBUH) has told Ali that: "I swear to Allah, that if Allah guides someone by your hands it will be better for you than a folck of red camels."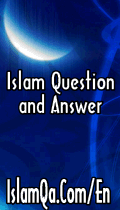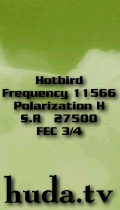 پیغمبر صلی الله علیه و آله و سلم فرمودند: «لاَ تَزَالُ أُمَّتِي عَلَى الْفِطْرَةِ مَا لَمْ يُؤَخرُوا الْمَغْرِبَ إِلَى اشْتِبَاكِ النُّجُومِ».
امت من همچنان بر فطرت پاک اسلام باقی می‌مانند اگر نماز مغرب را تا هنگام ظاهرشدن کامل ستارگان به تأخیر نیندازند.
ابوداود؛ السنن، 1/169 و ابن ماجه، 1/225، احمد: المسند، 4/147 و 5/422.

Search engins
Other site links
Friends suggest